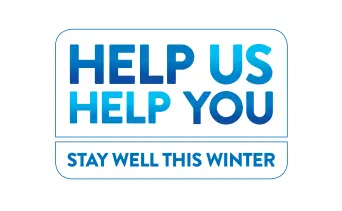 Welcome to your local Stay Well this Winter homepage.
Your local Stay Well this Winter programme is a network of partners who work across the local health and social care system to mitigate the risks associated with cold weather to the health and well being of our most vulnerable groups who live in cold homes due to fuel poverty.
If you are at risk of or living in fuel poverty, there are several ways in which your local Stay Well this Winter programme can help you access the services, information and potentially even financial support to keep warm and well this winter, whilst reducing your energy bills.
If you are struggling to pay your bills and / or can't afford to heat your home and live in:
Anglian Water working in partnership with Stay Well
Anglian Water is here to help you when you need it most. If you are struggling to afford your bill, Anglian Water's specially-trained Extra Care Support Team can help find a way forward, with a personalised plan to find the cheapest tariff or a flexible payment plan made just for you.
Anglian Water also wants to help you save water and in turn save you more money. To do so, simply request your free water saving home kit to help with those bills.
Visit Anglian Water's Extra Care Support team, call on 0800 232 1951 or download the Extra Care Support leaflet below.
Anglian Water's 'Extra Care Support' Leaflet
NHS 'Help Us, Help You' Campaign
The winter months can be challenging for both you and the NHS. 'Help Us Help you' is an NHS Winter Pressures campaign to help you understand the actions you can take to stay healthy and manage your own health to help reduce the pressure on the NHS.
To help you understand what actions you can take to prepare for winter and to get the right help at the right time, click on the NHS campaigns below.
Useful Contacts
Below are your local Stay Well this Winter partners who are here to support you through the winter months to keep you safe, warm and well with access to vital services, key information and potentially financial support.