A balanced diet provides your body with important nutrients and energy to function each day. Here are just eight suggestions to having a healthy balanced diet:
Include starchy carbohydrates, these foods include; potatoes, bread, rice and pasta. Choose wholegrain options where possible, such as wholemeal bread and brown rice. These contain more fibre, vitamins and minerals than refined options like white bread and pasta.
Aim to eat at least five portions of fruit and vegetables every day. This can include 150ml of fruit/vegetable juice or a smoothie, 30g of dried fruit or 80g of fresh, frozen or tinned fruit/vegetables.
Eat more fish. It is recommended to eat one portion (140g) of oily fish a week, such as; sardines, mackerel, trout, herring, pilchards and salmon.
Cut down on foods high in fat and sugar. These include fizzy drinks, sweets, cakes, pastries, biscuits and chocolate. Try to have them less often and in smaller amounts.
Eat less salt. Adults should eat no more than 6g salt a day. Checking food labels and choosing foods lower in salt is the best way to cut down.
Eat well and exercise to reach and stay a healthy weight.
Drink six to eight glasses of fluid a day. Water, lower fat milk and sugar-free drinks including tea and coffee all count. Fruit juice and smoothies also count.
Have breakfast. This gives energy to help concentrate through the morning and is a chance to get important vitamins and minerals, such as calcium and iron.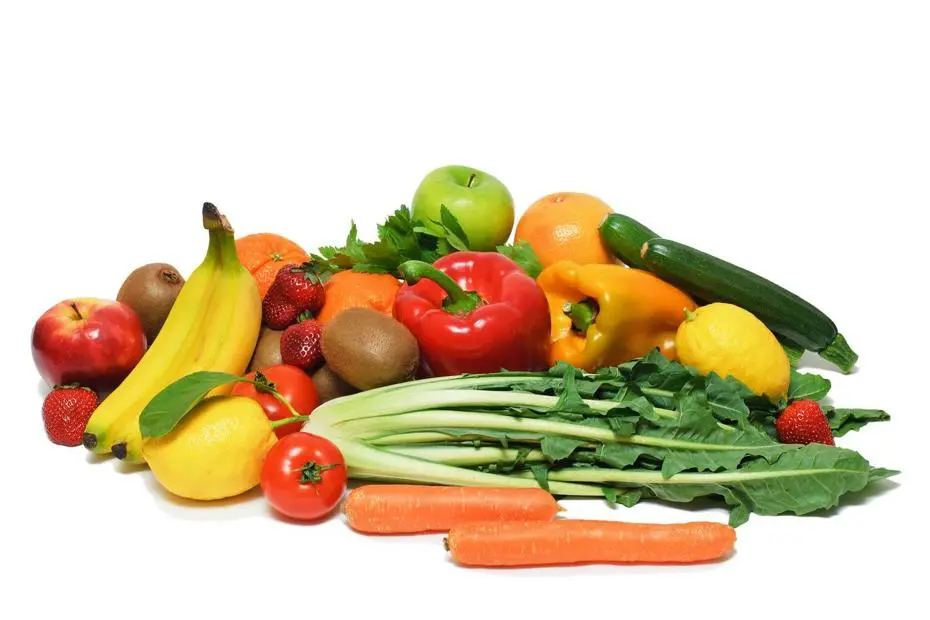 Variety of fruit and vegetables
Why should we have a healthy diet?
A healthy diet is very important for having a healthy weight. Two in three adults are overweight or obese. One in five children aged four to five years is overweight or obese. This increases to one in three in ten to eleven year olds.
Being a healthy weight in childhood and adulthood is important to prevent poor physical health and promote good mental wellbeing.
A healthy weight in childhood helps prevent poor health in adulthood.
A healthy weight reduces the risk of heart disease, stroke, type-2 diabetes and some cancers. It can boost confidence and self-esteem too.
What is a healthy diet?
A healthy, balanced diet that includes a range of different types of foods, eaten in the right amount is important however for all ages. The Eatwell Guide gives a clear picture of which foods to eat and how much. It can be followed by most people regardless of their weight, dietary restrictions/preferences or ethnicity. Some people may need to seek advice first, such as people with dietary requirements or medical needs. The guide doesn't apply to children under the age of two, but children between two and five years can start to eat the same foods as the rest of the family.
Eat Well Guide
There are five main types of foods to include in your diet, and it is important to eat a variety of different foods within each group. Not every meal may be in balance with the guide but try to achieve this over the day or week. The size of each section of the Eatwell Guide suggests how much of each food group to eat. The bigger the section the more you need.
It is important that children have a healthy diet to ensure that they grow strong and healthy. They need balanced meals with at least five portions of a variety of fruit and vegetables every day. Make sure that your child doesn't eat too many sugary or fatty foods, such as sweets, cakes and biscuits. They also shouldn't have too many sugary fizzy drinks.
A healthy diet is important for adults too. Try to make small changes to reduce salt, sugar and saturated fat intakes. Aim to have at least five portions of fruit and vegetables a day.
Information and support for healthy eating
The Eatwell Guide provides information on what and how much you should eat.
Information on the five main types of food found in the Eatwell Guide
Other information about healthy eating
---
What is a healthy weight?
There is no ideal weight that suits everyone. Each person is different and your healthy weight is determined by factors that are unique to you. It can be difficult to tell if someone is a healthy weight just by looking, especially in children. There are a couple of measurements you can use to check if you are currently a healthy weight. You can use Body Mass Index (BMI) to find out if your weight is in a healthy range. A BMI calculator uses your height and weight to calculate whether you are a healthy weight, underweight, overweight or obese. A healthy BMI is between 18.5 and 24.9.
You can also check your waist measurement. If you carry more weight around your middle this may be unhealthy, even if your BMI is in the healthy range. A healthy waist measurement for males is 94cm or less and for females is 80cm or below.
If you are concerned about your child's weight you should speak to your school nurse or GP in the first instance or contact Cambridgeshire's Lifestyle Service which offers support to children and their families for weight management.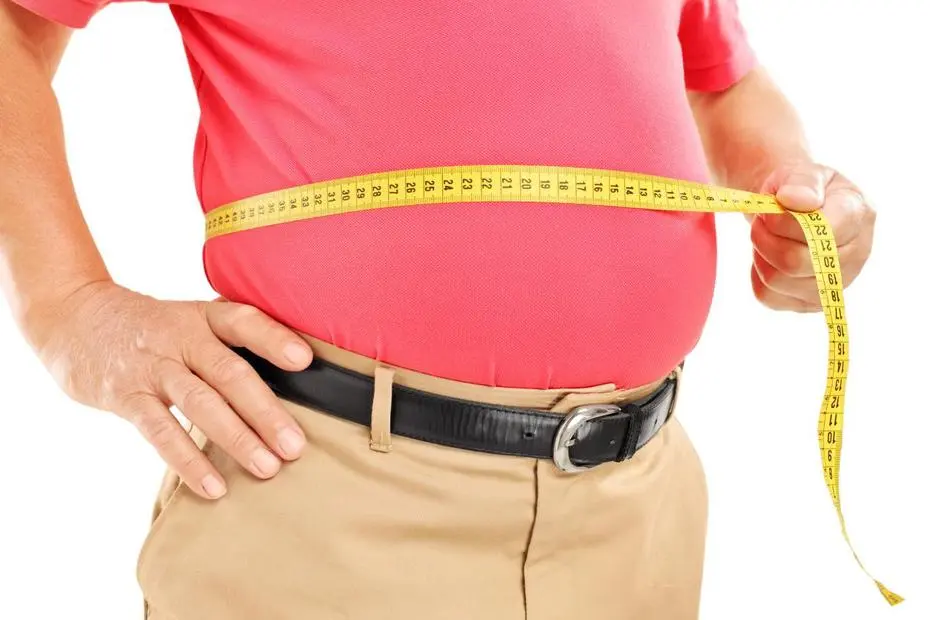 Male measuring his waist
If you want to lose weight
Get more tips to start losing weight healthily from NHS Choices.
Local weight management services for adults and children are provided by the Lifestyle Service Everyone Health Change Point.
Everyone Health Change Point will also provide information about healthy eating and offers community group sessions about healthy eating and cooking.
Information and support for breastfeeding
For your baby, breastfeeding is the food that gives the best start in life. Breastmilk is perfect and uniquely made for your growing baby. Every day counts and the longer you breastfeed the greater the benefits for your baby.
Babies who are breastfed are less likely to have stomach, gut, and chest and ear infections. If your family has allergies your baby is less likely to get eczema and asthma if breastfed. Breastfed babies are less likely to be overweight which means they are less likely to develop type 2 diabetes. It can also benefit mothers as it reduces the risk of developing certain types of ovarian and breast cancers.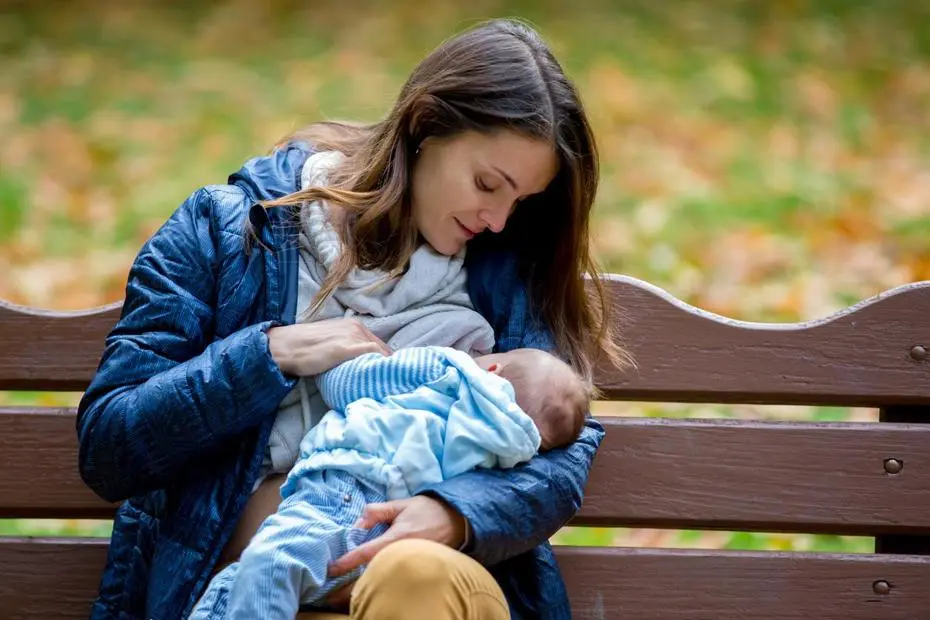 A women breastfeeding on a pack bench
If you need help with breastfeeding please contact:
Local sources of support for breastfeeding
There are many sources of local support for breastfeeding where you can get advice online, by telephone, face to face and through groups. Your midwife and health visitor will be able to provide advice and support. You may wish to attend one of the friendly support groups where you can speak with an experienced person face-to-face about your concerns. Or you may prefer to speak with someone on the phone via one of the helplines or by calling a local volunteer breastfeeding counsellor.
However should you encounter a persistent or complex breastfeeding problem and your baby is less than 28 days old then your midwife or health visitor will be able to support you along with specially trained breastfeeding counsellors facilitating the local support groups. If despite this support your problem continues then a referral may be made to the Infant Feeding Team based at Hinchingbrooke Hospital.
For more information on local breastfeeding support groups and for local places to feed, support groups and more please visit:
Visit NHS Cambridgeshire and Peterborough Infant Feeding Facebook page for up-to-date information on local breastfeeding support groups and for local places to feed, support groups and much more #CambsIF
Antenatal Infant Feeding Workshops for pregnant women/partners and family members at The Rosie Maternity Unit (Addenbrookes Hospital) and in the community. For bookings call The Rosie reception on 01223 217671 or speak to the Community Midwife